Spring 2061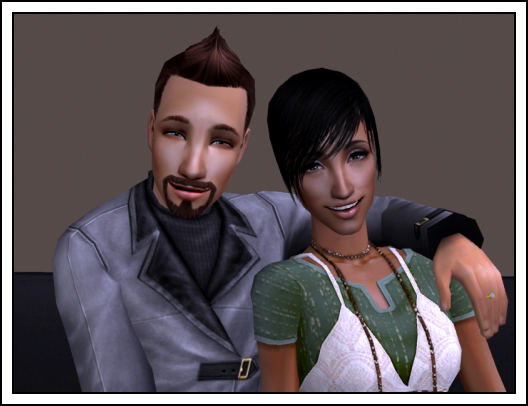 if we could just lay for awhile
let me ease your mind
help you to unwind
spend a little quality time
Narrated by Tessa Macaravich
It's been hard finding time for just the two of since Phoenix is in process of becoming the next mayor of Winchester Isle
The shop, Knick-Knacks and Chachkas, is actually doing quite a bit more business and with Phoenix's extra time, he's been helping me with the restocking and customer service. I had previously tried him out as a cashier.
Majority of the time, we just talk and have our heart to heart.
Other times...we'll just know that I wasn't too surprised when Dr. Pearson confirmed we were definitely going to have a little one in the winter (note to self, schedule a cleaning for the couch at the shop). I'm excited to become a mother. Phoenix is more worried over the added responsibility. I told him, the baby would be good for his political image when re-election time comes up. That seemed to appease him for now.
Notes:
- "Stay for Awhile" is by Angie Stone feat. Anthony Hamilton
- Not much of anything for notes. I played this house (and the next few) before I went on break and didn't take note of anything extra than what was seen in the pics, although I do remember having fun with the poseboxes and OMSP.
- Oh right! I am back from my self imposed Sims 2 break, a little early (I missed my game so...) because I'm pretty sure that I will not finish my novel for NaNoWriMo on time, and I decided to finally put up these updates :D