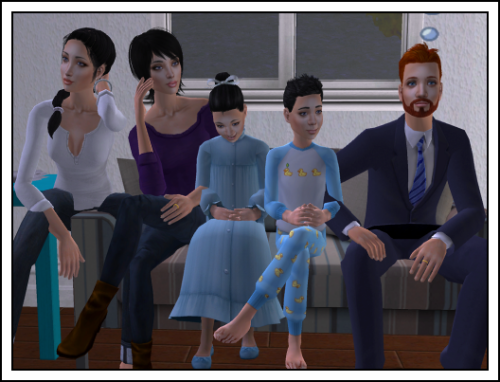 POV: Denise Pearson
Denise had finally managed to get some time on the family computer. She had finally gotten back an email from the Dean of the Université de Gingé.
Dear Ms. Pearson,
We were pleased to receive your email regarding registering for the correspondence courses from our small university.
As for the issue regarding the cost of courses, due to your impeccable school records and the grants provided by a benefactor of the university, your first degree will be paid in full.
Please fill out the forms and return them in the postage paid envelope which should be arriving within the next few days.
Once again, thank-you for inquiring about the correspondence courses available at Université de Gingé.
Sincerely
The Dean of Université de Gingé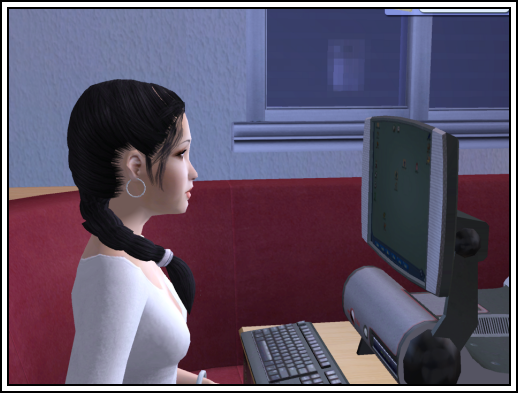 A smile broke on Denise's face.
"Mom! Dad!" she called finding her father Neil in the living room 'strumming' on his guitar and her mother Brooke watching her father's guitar antics.
Brooke shook her head and turned her attention to Denise.
"What did they say?" asked Brooke, fully prepared to be disappointed on her daughter's behalf.
"They said that due to my excellent grades and taking into account of our financial situation, I will be issued a full scholarship!" exclaimed Denise.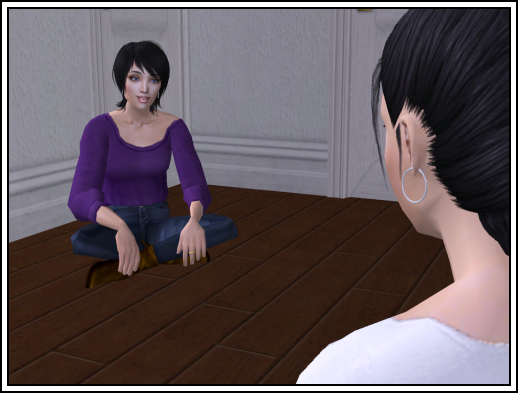 "So what are you going to take? Political Science? Veterinary Sciences? Astronauticism?" asked Brooke with a grin.
"Mom, that's not even a word. I don't know what I'm gonna take just yet but as soon as I know, I'll let you know."
"Don't forget to try the sciences, you never know, you may have a knack for it considering your father and I."
"I'll keep it in mind. And if I don't, you have plenty of time to work on
Don
and
Debbie
."
Notes:
- Brooke and Neil were my first townie enduced couple. I had actually taken my sim Chris McCarthy out to find him a girlfriend and Brooke and Neil autonomously decided to pair off thanks to ACR). As soon as I aged up Chris, they aged up right along with him and became playables.
- This is the 2nd of my tentative updates and I have no song prepared for this. Scratch that, I fuond the song I want to use. I'm still debating if I'm going to use the name of songs as my titles or specific lines from songs.
- "Dancing Through Life" from the Broadway production of Wicked. (no link as of yet, however this one is by Norbert Leo Butz). Really only the 1st half of the song applies but meh!
- I am having the hardest time keeping the default font I want. Everything constantly wants to change over to Times New Roman (I hate Times New Roman).
- Note to self, start saving your picture files as jpgs, pngs take up way more space than is needed right now.