I loved this FroHawk on sight but the colours did not suit my game so with the help of a tutorial from Simgaroop (that I can't find right now) and my savvy Photoshop directions to Paintshop Pro skillz, I came up with these. The mesh is found at Nouk's site (
http://www.noukiesims2.net/
)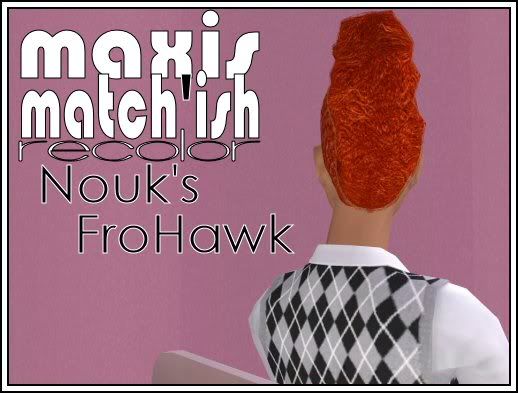 Ok, so title card is not my best work but you can still see what I'm talking about, right? Downloads below.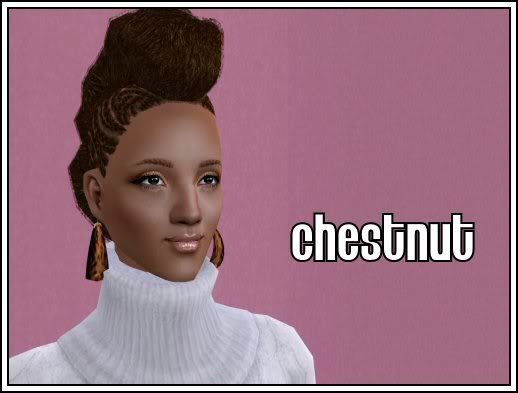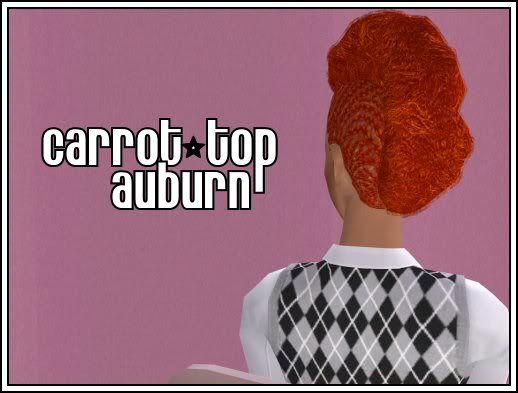 (as much as I wanted this to be auburn, I must be realistic, it is no where close to auburn)
All hairs are binned. The grey is linked to the black. This hair recolour wise only goes from Teen to Elder.
Models are the Sterns Sisters, Jordin in the white turtle neck, Brenna in the black and grey checked vest.