Winter 2061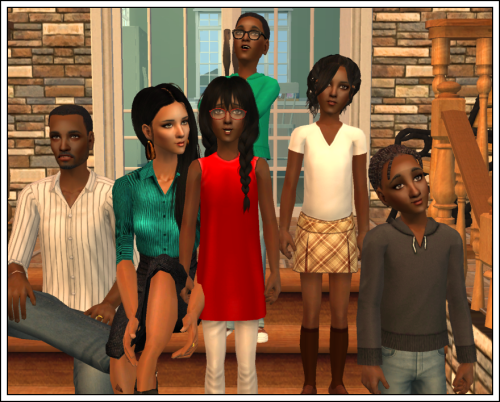 seeing everything so clear
i'm gonna start right now right here
It's not easy to turn your entire way of life around but Damien promised and I believe he is making his best effort for our family.

I never realized how entrenched his family was in crime until after we got married.
Since Damien is out at work, the kids are out to school and my new job as a Test Subject (everyone has to start somewhere), I decided to go out and visit Lower Winchester.

Window shopping was my only option since with this new lifestyle change, funds were very tight.

I stopped at the Black and White Diner and saw a sign up sheet for the quarterly food challenge.

I wasn't going to enter however the Food Judge informed me the kitchen and the ingredients were open to the contestants.
My kids have always told me my spaghetti was "da bomb" (from what I gather, it's a good thing) and if all 4 of my kids loved it, maybe the food judge would like it too.
I was very happy when the food judge handed me a blue and gold ribbon and a check for $500
- "I Am Changing" from Dreamgirls Soundtrack, sung by Jennifer Hudson
- Yeah, so for pictures, not so much...not on purpose but sometimes (most times), I forget to click the button for the picture.
- I am loving the dynamics of the quads. They get along pretty good and fill in each other's gaps. Shemar hates to do his homework and will quickly leave it to go play with the toys in Persia's room but he has the attention span of a knat. He'll take out a toy play with it for 10 sim minutes, throw it on the floor and go for another one. Either Persia and Morris will clean it up after him every single time. So far no one has the want to encourage him to be neater and I wish some one did! Golden will sit there and let her homework pile up for 3 days...still no want to actually do her homework. Something tells me she's not going to be making it to college.