Fall 2061
POV:
Dr. Brooke Pearson
We seem to be in for a population boom on Winchester Isle. It's so tiring but I'm so happy when I can leave the Health Clinic and go back home to my family, especially
Donnie
, who never hesistates to run out of the house in his pyjamas and no slippers just to greet me.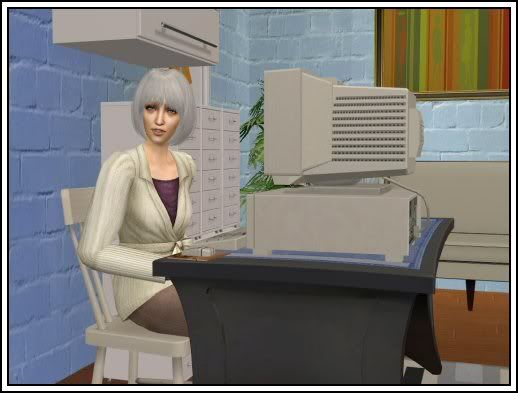 I don't know what I'd do without Mrs. Davison as my receptionist. She keeps all the patients, well occupied with stories of her children
Abby
and
Alvin
from when they were children.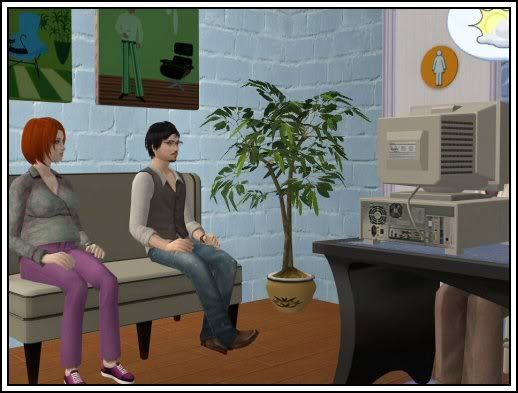 My patients don't even notice if I'm running behind schedule. Both
Mrs. Mraz
and
Mr. Li
were completely engrossed in her stories when I come out to greet them.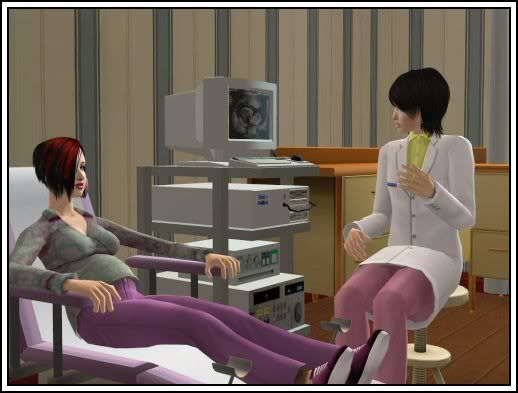 Mrs. Devlin
was the first to have her appointment. She was due any day now and her little girl seemed to be doing just fine.
Mrs. Mraz was due any day as well and was having a boy as well. She told me her husband,
Carlton Mraz
was excited at the news of having a son.
Mrs. Devlin was the first to go into labour with
Garrett,
her step-son to "help".
Dominique Rose Devlin
was born early Monday morning at 6:43am.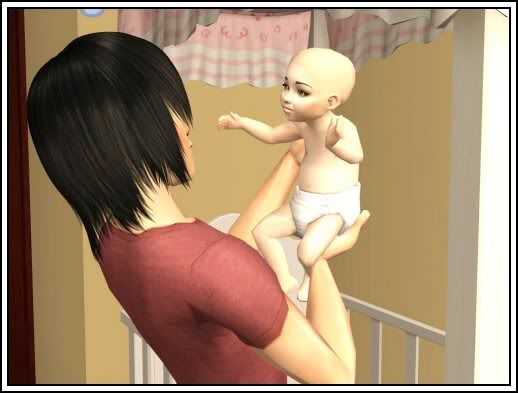 Garrett has become the doting big brother.
The Mraz baby seemed to be taking their time. Deidre was getting impatient, calling me at least twice a day to ask if something was wrong. She didn't have to wait this long with her first child
Dakota
.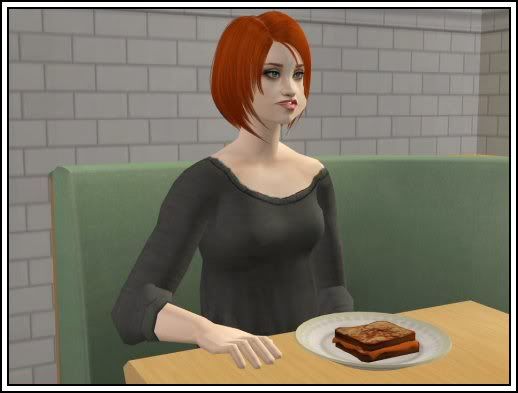 The constants grilled cheese sandwich cravings were getting to her. Last pregnancy, it was gelatin.
She had even resorted to following the stories about woohoo inducing labour or something of the sort. Whether that was the reason for her going into labour the next day I will never really know.
She went into labour Thursday afternoon.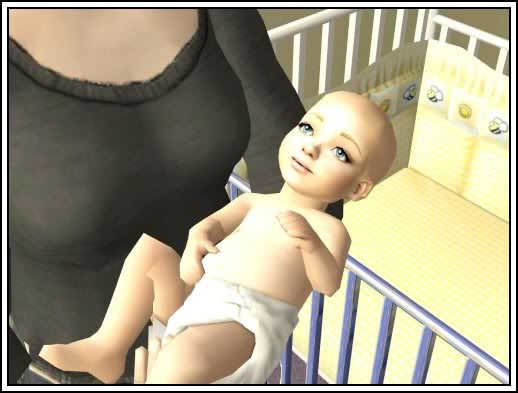 Darwin Aaron Mraz was born Thursday afternoon at 3:34pm
Notes:
- No music to make mention of...I don't know if I'll ever come up with something suitable for these types of posts.
- So again, a black haired sim and a red haired sim will not have only one blond baby, they will end up with two but Darwin got a his father's blue eyes while Dakota got her mother's blueish green eyes. I hope Darwin grows to be just as precious as his big sister.
- I am really curious to see what Dominique will look like. Neither one of her parents have any precedence and I can't use Garrett as a reference due to him originally coming from another family, She got her mother's black hair and her father's brown eyes. I wish I didn't have to wait until Fall 2062 to see what they'll really look like. At least then, I'll be able to extract them from in game and see what they'll look like in bodyshop.
- Note to self, next time, make sure I get updates from the other pregnant mother's who aren't due yet.