Previous Update / Next Update
Summer 2061
i'm willing as i'll ever be
do anything just watch me
i love you i admit
more than just a little bit
POV Jaanai
I thought it would be more hectic moving from Winchester Isle to Gingé but the transition wasn't bad. My roommates, who have just recently moved out of the L. Hurt Dormitories have just moved into a house that has been been converted into a three bedroom dormitory. And they both took the bedroom with the double beds while I'm trying to fit all my stuff into a small single bed dorm.
Claudio and Shan-Shan are 'somewhat' dating? Is that even possible? I figured either you were or you weren't but they don't even seem sure themselves.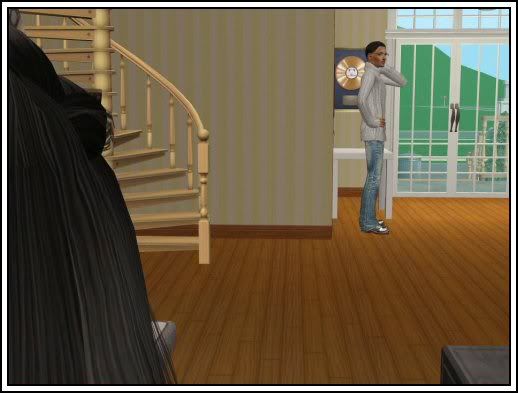 I caught Claudio standing outside the downstairs washroom debating whether or not he should take the chance and ask Shannon out on a date. From what she's told me, they've been practically living together since they both went away to university. They've been bestfriends for almost the same about of time.
I asked Claudio about it while he stalked outside the downstairs bathroom, waiting for Shannon to come out. He explains it like they hang out all the time, go to things together but have never had a formal talk about the status of their relationship. For what it was worth, I offered advice from my dateless woman's perspective. I guess my advice was exactly what he needed since that night they went out on a date, not a somewhat date but an actual date and I got the house to myself to study.
Shannon was practically glowing when she reached back to the house. She found me up in my room, getting ready for bed. Somehow I have became her female confident. She sat on the foot of my bed detailing her wonderful night of going out to the ice skating rink which didn't work out as anticipated since neither of them could skate.
She giggled as she told me that Claudio spent majority of the time sitting on the ice than actually on his feet.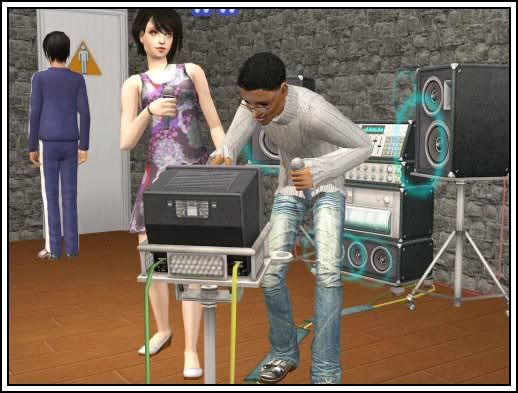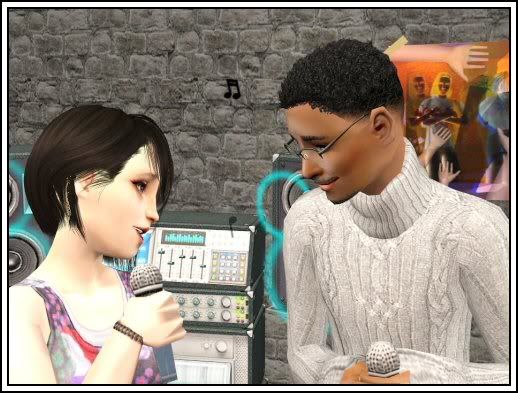 They proceeded to The Fairy and the Mushrooms, the campus pub, and decided to do kareoke. She couldn't even remember what songs they had sung and could care less about the booing they had recieved from their duet.
As she left my room, she turned back to me with a smile on her face.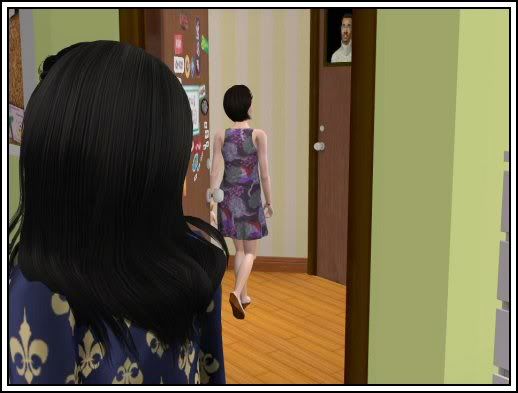 "I know you've been eyeing my dorm," she said as she walked over to Claudio's door. "I think it might become permanantly available very soon." She ducked in and closed the door.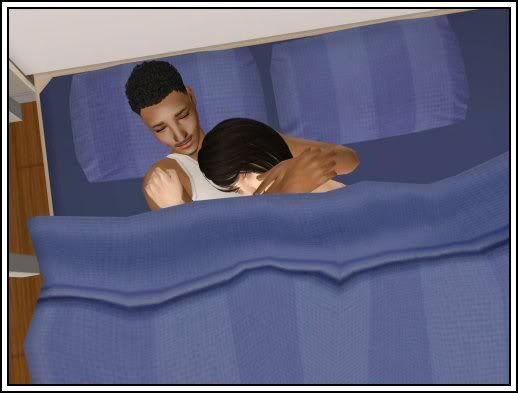 That was the best piece of news I heard all night. I'm finally going to have a double bed.
Grades
Claudio: 3.5 - Biology
Shannon: 3.0 - Mathematics
Jaanai: 4.0 - Political Science
Notes:
- Just A Little Bit is by Mutya Buena, an artist I discovered while working retail and I loved this specific song so much, I actually went hunting online to figure out who did it.
- This whole entry got started because I decided that I finally had to buckle down and start putting buildings on the campus. And as I had Claudio going around and touring the new buildings on campus, he visited the ice skating rink which was build because he wanted to go ice skating. I looked around from the view of the sim, and I loved how the little block and come out. I wish I had taken more pictures but now Université de Gingé now boasts a library, a gym, an H&M that needs a sign to say it's an H&M, a coffee shop, another B&W Diner and the campus pub. I also added in several walkways that lead to each of the areas. Now that I understand how portals work, I'm loving how sims are walking in from the back of the lot and from openings on the side.
- The Fairy and the Mushroom came about because the entrance of the building looked kinda bare and the first thing I picked from the catalog was a fairy, which reminded me of one of my old highschool buddy's obsession with fairies and mushrooms. So it's now my ode to Sim, which was her name. I need to make some posters to hang around the campus to advertise.
- I didn't realize until I decided to get a complete look of this entry, that I forgot to add in a couple pictures. Read-on!