Fall 2060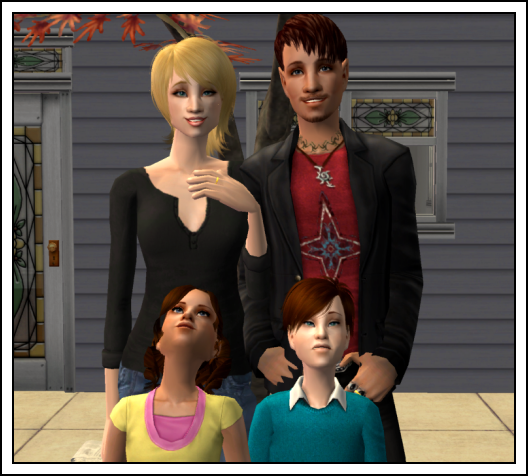 Maybe I was wrong and I...
Ignored her for too long and I...
Didn't even notice when she slipped away...
Maybe while I lay fast asleep...
When out into the night she creeped...
I'll leave the light on so she'll come back someday...
Narrated by Tiffany Barstow

I know I still love him but it's not the same. It hasn't been the same for a long time. We were young and idealistic when we got together. Nothing could hold us down and our lives would only get better once we got married, right?



So here we are...10+ years later and it's not working. He's always at work, I'm a stay-at-home mom. We have one child who won't stop jumping on the bed and destroying the furniture...

And the other who never does her homework and is on the phone constantly.
Any free time we have is spent with the kids making sure they do do their homework

And somehow in all this, I managed to have
an affair and have it end
without my husband even knowing what happened.


I wanted to tell him about it, to see if I could pique his jealousy or any emotion other than indifference. He looked at me with a clueless smile. Either he doesn't get it or he's not actually listening to me. I'm going with option #2 because there's no way a man can make it up to a Law Clerk and not understand his wife has been cheating on him.

Maybe I should just stop trying and just go looking for someone who'll appreciate me...

Note:
- "Where Did My Baby Go?" is a song by John Legend
- There seems to be something messed up with my sizing fonts so if anything looks ridiculously small, let me know.
- Dana B. (I must specify due the not remembering there was another Dana when I was naming Dana McCarthy), is constantly on the phone. If it were up to me, I would make her a popularity sim! She's always showing up at the house of one of my other kids
- Darius is one of my cutest little boys in the world. He transitioned into this horrid orange dragon costume I was tempted to leave him in it because he looked so cute! I'd post a picture but photobucket isn't co-operating with me right now.
- I don't know what I'm going to do with Damien and Tiffany. He doesn't do anything, he just stays there and smiles. Tiffany seems to go after anyone male. Right after things ended with Drake, she was making out with another guy at the same park. I really don't think she cares what anyone has to say about her relationships...she's really odd for a Knowledge with no secondary Romance.